Latin America Region
We have created an for the region to help establish the ISAE name in Latin America and to improve communication and easy identification with our members:
About your Regional Secretaries and Liaison
Regional Secretary
Latin America
Regional Secretary
Latin America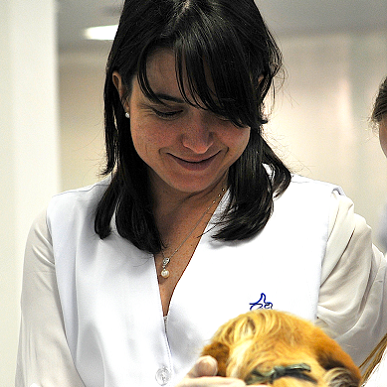 Country Liaison
Brazil
Member Profiles
Below, you can download information about some current members of the ISAE Latin America region. Each profile is in English, Español, and Português.
Past Regional Meetings
Below, you can find information about past meetings in the Latin America region of the ISAE.
2018 Regional Meeting
The 2018 ISAE Latin America Regional Meeting took place from 4 to 6 December in Valdivia, Chile.

2013
47th International ISAE Congress
The 47th International Congress of the ISAE was hosted from the 2nd to the 6th of June, 2013 on the magical island of Florianópolis, Brazil.
2012
IV LABEA Meeting: Animal Awareness and Cognition (IV Encontro LABEA: Consciência e Cognição Animal)
2012, Curitiba, PR, Brazil, October (Outubro) 22-23
In honour of Cesar Ades (Uma homenagem a Cesar Ades)
The goal of the IV LABEA Meeting: Animal Awareness and Cognition,­ in honour of Cesar Ades, was to promote advancements in the discussion regarding the awareness and cognitive capabilities of animals, and to honour Professor César Ades for his contribution in this field of knowledge. This was the fourth of a series of annual meetings proposed by the Animal Welfare Laboratory, Federal University of Paraná (LABEA/UFPR), and around 300 participants were expected. The Meeting was held from the 22nd and 23rd of October, 2012, at the Salão de Atos, Barigui Park, Curitiba, Paraná, South of Brazil. The main themes were animal emotion and cognition, and these were approached in scientific, ethical, and political dimensions. The great contribution of late Professor César Ades in this scientific area was remembered through the presence of the Brazilian Society of Ethology and the presentation of his main scientific works. The event focused on vertebrate animal species with which we maintain a variety of relationships, as pets, farm and laboratory animals.
O "IV Encontro LABEA: Consciência e Cognição Animal - Uma homenagem a César Ades" tem por objetivo promover avanços na discussão acerca das capacidades de consciência e da cognição de animais e homenagear o Professor Cesar Ades pela sua contribuição nesta área do conhecimento. Trata-se de mais um evento da série de Encontros promovidos pelo Laboratório de Bem-estar Animal da Universidade Federal do Paraná (LABEA/UFPR), que este ano estima um público total de cerca de 300 pessoas. O Encontro acontecerá nos dias 22 e 23 de outubro de 2012, no Salão de Atos do Parque Barigui, Curitiba, Paraná, e abordará temas como emoções e cognição animal do ponto de vista científico, ético e político. A grande contribuição do Professor César Ades para esta área do conhecimento será homangeada pela presença da Sociedade Brasileira de Etologia e pela apresentação de seus principais trabalhos científicos. O evento privilegiará a abordagem de espécies de animais vertebrados, com as quais mantemos vários tipos de relação, como animais de companhia, de produção e de laboratório.
2011
2011 Ilhéus, BA, Brazil, April 21-23
The meeting was hosted by Selene Nogueira's group at the State University of Santa Cruz located in the south of Bahia state, Brazil. Invited speakers were Dr. Michael Mendl, (University of Bristol), César Ades (University of Sao Paulo), Ricardo Hector Ferrari (Universidad Nacional de La Plata), Mateus Paranhos da Costa (Universidade Estadual Paulista -UNESP, Brasil) and Rodolfo Ungerfeld (UDELAR).
Regional Behaviour & Welfare Links
University Research & Education Programs