Ariel Tarazona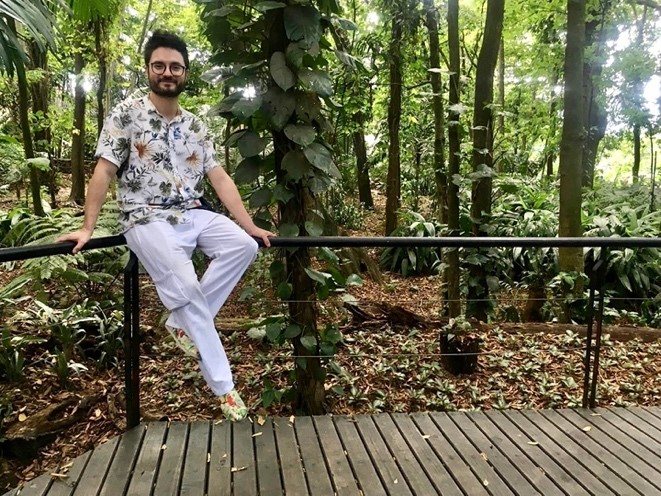 Remembering Ariel Marcel Tarazona
Heaven is celebrating while we experience with great sorrow the unexpected and early passing of our beloved Ariel Marcel Tarazona Morales. He was known for being sensitive, kind, charismatic, humble, loving, dedicated, respectful, responsible, enthusiastic, honest, supportive, empathetic, authentic, patient, gentle, conclusive, generous, detached, and spiritual, among many other qualities that describe a person with unwavering values ​​that are difficult to find in a single human being. All people who had the opportunity to cross paths with him, even just an exchange of smiles, describe him as an enlightened being with incredibly good energy and happiness who could share and trigger that light and happiness in others.
Ariel was not only characterized as an exceptional and wonderful person but also an outstanding professional and maestro. He graduated as an Animal Scientist from the University of Cundinamarca, Colombia, followed by a Masters and PhD in Animal Sciences from the University of Antioquia, Colombia. He served as a professor and researcher at the National University of Colombia, Medellin campus, since 2008. In addition, Ariel was an active member of ISAE, serving as Secretary for the ISAE Latin American region (2019-2022).
Thanks to his critical spirit and concern for improving animals' quality of life, Ariel changed his line of research and teaching from animal reproduction to bioethics and animal welfare at a time when the importance of animal welfare science was not yet broadly recognized in Colombia (~2009). Ariel worked in various research lines, including sustainable animal production systems, animal welfare and behaviour, bioethics, and reproductive physiology. He became a pioneer and leader in the science of Animal Welfare in Colombia. Thanks to his constant efforts to include animal welfare in the scientific and teaching field in Colombia, including the curricula of animal-related careers, the National University of Colombia in Medellín was the first university in the country to include animal welfare and bioethics as a compulsory course for an Animal Science program. Ariel held various critical roles, including Chair in Bioethics of the Colombian Unit of the International Network of UNESCO and founding member of the Colombian and Ibero-American Association for Animal Welfare Science, among many others. The contributions of his knowledge and critical thinking helped advance animal welfare in Colombia and Latin America.
Ariel's constant dedication and enthusiasm to promote and change people's lives and animal welfare was a magnificent and inspiring example to follow in everything we do in our lives. Ariel has physically left us, but his essence and teachings will remain with us forever to put them into practice in pursuing the well-being of all living beings based on generosity, respect, and love.
Maria Camila Ceballos, ISAE Development officer