Resources and Archives
Below, you will find information on previous ISAE activities and other relevant information on events and news occurring within Oceania.
2021
2021 Regional Meeting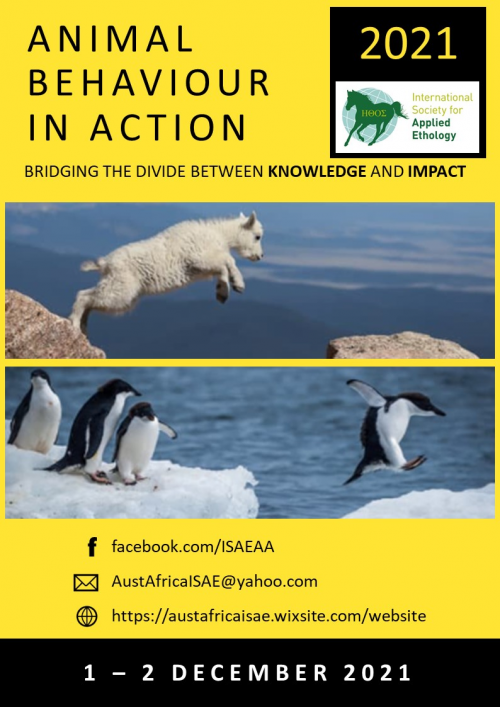 2019
2019 Regional Meeting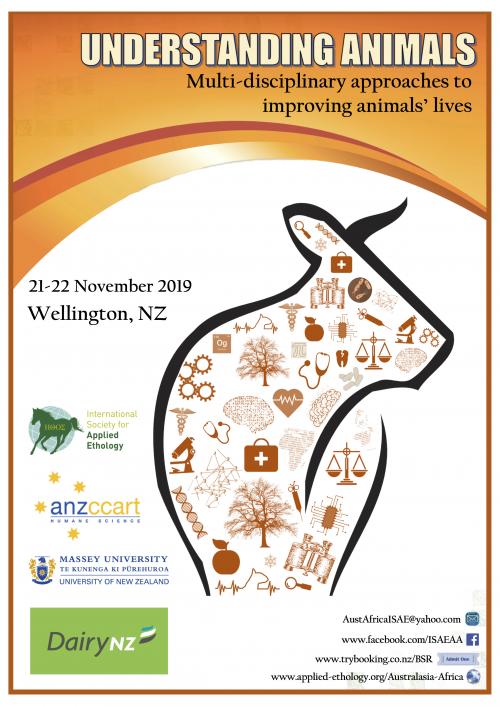 2017
2017 Regional Meeting
11 November 2017, Brisbane, Australia
Theme: Discrete affective states in animals: Behavioural evidence and validation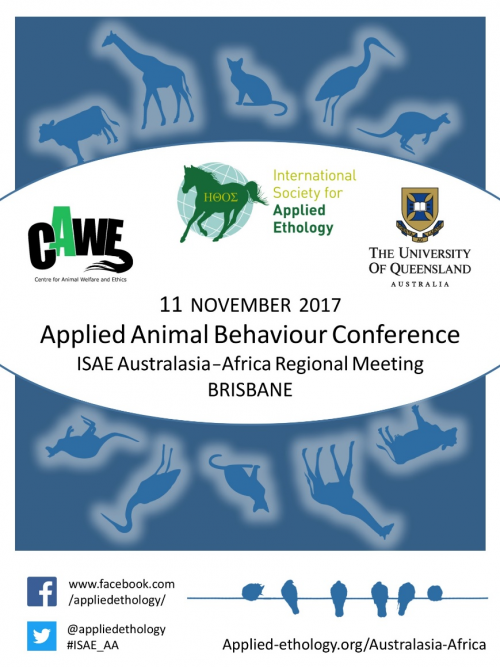 2016
2016 Regional Meeting
Upcoming ISAE: new scientists, new methodologies, new technologies
The 2016 ISAE regional meeting explored the future of our discipline. We discussed lots of new ideas, research methodologies and the most recent findings in our region. There was a strong student focus for the meeting as well, to celebrate our up and coming new scientists.
Dr. Mark Oliver was the invited presenter (https://unidirectory.auckland.ac.nz/profile/m-oliver), and we also had keynote presentations from Mhairi Sutherland (AgResearch) and Kirsty Chidgey (Massey University PhD student). This is the first time we charged for a regional meeting. The costs covered lunch and travel for the invited presenters. Membership subsidies have been applied, and there was great discount for student members. Student prices apply to both undergraduate and post-graduate students. Two student awards up to the value of AU$800 each were also available.
2015
In 2015, the ISAE Australasia-Africa region hosted a symposium at the International Ethology Congress in Cairns, QLD, instead of the annual regional meeting. The congress was attended by over 700 delegates, and the applied ethology stream was well represented.
2014
2014 Regional Meeting
Download the program and abstract booklet below:
Forward thinking - applying ethology to solve behaviour and welfare questions
University of Sydney, WP Young Seminar Room, Veterinary Science Conference Centre
29th October
Two keynote presentations were delivered on the day. Associate Professor Phil Taylor (Macquarie University) discussed the incorporation of pure ethology in applied research. Dr. Greg Cronin (University of Sydney) addressed the question 'can non-confinement housing for the farrowing sow and her litter be successfully achieved in intensive pig production in Australia?'

The meeting was FREE for members and non-members. Lunch and tea/coffee was provided as well.

2013
2013 ISAE Regional Meeting
On 31st October we held a regional meeting at AgReserach, Hamilton, NZ with the theme 'Future solutions for animal behaviour and welfare problems'.
The meeting was great fun and the abstract book is available for download here
PDFs of all oral presentations are available as follows: Mike Colombo, Gemma Worth, Maxine Rice, Sarah Talbot, Arnja Dale, Kevin Stafford, Min Yong, Mirijam Guesgen, Kate Littin, Else Verbeek, Sally Haynes, Clare Browne, Karen Mancera, Mark Farnworth, Anoma Arachchige, Ellen Jongman
Thanks again to all those who presented on the day, and to the AgResearch team for their help organising everything!
March 2013 Regional newsletter
2012
2012 Regional meeting proceedings
Below is the link to a pdf of the 2012 regional meeting proceedings, including the abstracts of all presentations and posters:
Archival Regional News & Notices
Journals
Resources