'Animals and Us' book open access as of July 12
The book, Animals and us: 50 years and more of applied ethology, edited by Jennifer Brown, Yolande Seddon, and Michael Appleby, will be released for open acess on July 12, 2018. This worldwide view of applied ethology was produced for the ISAE 50th anniversary in 2016.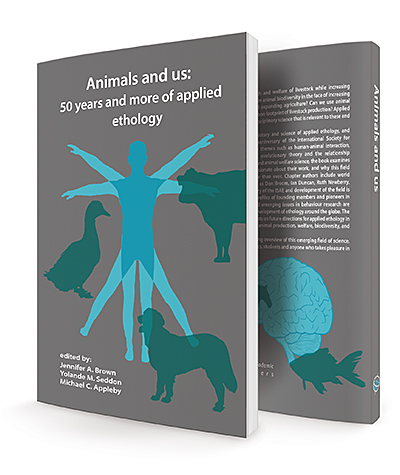 Apply for Membership
There are nearly 700 members worldwide and each year the Society assembles for a major International Congress, where in addition to addresses by special keynote speakers, members present their latest research findings. There are also regular regional conferences held to encourage local knowledge exchange.